I'm Okay For Lip Locks, But… Says Rakul Preet Singh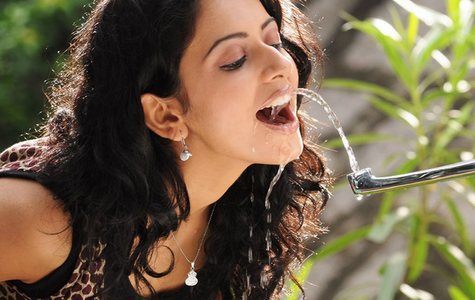 Bikini and lip-lock. Probably no new heroine or senior heroine would really get a chance to escape this question from the press. Even TV show hosts are no different as they are also putting similar ones on table. Yesterday, happening beauty Rakul Preet Singh was made to answer that.
After watching her sizzling in two piece tiny bikini at the Miss India Bikini event, we could probably say that she is no two minds about sporting one on silver screen. Anyway, when script needs it, she may think about it. What about a lip-lock then? "Yes, I'll do a lip lock if I could go and watch that scene along with my parents. I'll do it if it is part of script and requires it genuinely", said Rakul. So, when is she not gonna do it?
"I will not be part of a lip lock if it is just for tickets and posters. Nope, I wont do such things", she avers, hinting that commercial cinema may never get to see an act of her lips kissing hero's lips. Anyway, Rakul locked lips in her debut Hindi flick "Yaariyan" and recent Telugu movie "Rough" too. Yes, script demanded it!!!