Hollywood Talks About Baahubali, Upsets Telugu People deeply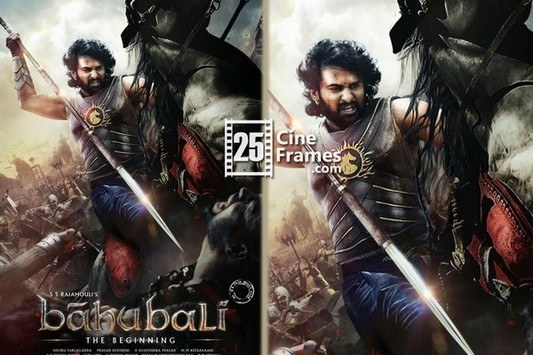 The whole of Hollywood is also talking regarding Rajamouil's magnum opus "Baahubali". For the 250 crores budget Film, Hollywood media is now going to talk about this film as a $40 million 2 part warrior epic that's set to hit india and the world.
As Hollywood media talks about Baahubali, they stated how Bollywood has Shaded Tamil and Telugu industries though the overall budgets pooled in by these 2 southern tinsel towns are also at par with Hindi movies. a number one american portal of films went on saying that Bollywood accounted to $565 million revenues in 2013 year, whereas Telugu and Tamil along have pooled up around $468 millions only. but how come of these figures are upsetting the Telugu People, the original audiences of this magnum opus Baahubali?
Whenever a Hollywood media is writing about Baahubali, they're either mentioning the film as a Tamil film getting released in Hindi and Telugu, or a movie that has Tamil stars like Prabhas and Rana Daggubati. who will be correcting these 'minute' errors they may seem like for the magnitude of the film but hurts Telugu people huge time? unhappy thing is that even the neighbourhood Hindi language mumbai writes that Prabhas Raju, Rana Daggubati, Anushka and Tamanna as Tamil stars.
After heavy backlash from Telugu fans on the website of this Hollywood portal, finally the editors have corrected "Baahubali" as a Telugu movie, and mentioned Prabhas Raju and Rana Daggubati as Telugu Superstars.