Gautham worried me says Namratha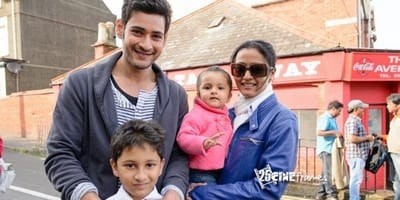 Superstar Mahesh's son Gautham was born in 1996 and he enjoys that unique resemblance to his father and grandfather. However, our star hero's wife was worried to the core when their son was born. This sounds little shocking, right? Check this story.
Sharing her thoughts on the eve of World Premature Day, Mrs Mahesh stated that she felt tense after the birth of their first child. 'Even before the months are completed, Gowtham was born with 1.46 Kgs of weight. That is less than regular, and I'm worried about this physical and mental growth', said Namrata. She hailed doctors who are striving hard to save kids born prematurely before the actual gestation period completes. From a time, Namrata is quite active with both charity activities and health meets related to kids. It looks like this is reason for her good gesture, and many say that people like Namrata help this society a lot.
On the other hand, it is heard that Namrata takes care of all the personal work related to Mahesh's family and teaches kids about the way they should behave with everyone. Such a doting mother, and a loving wife of Superstar, makes her the most adorable