Actress Gautami is in news lately since she announced that she is separated from her live-in partner Kamal Hasan.  She put an end to 13-year-old long relationship with her partner on Tuesday.  She let the world knew about this news via her blog post.
She posted a page long post about her break up with Kamal and called it devastating decision in her life.  In the post she praised Kamal to a great extent for his extreme support all this time.
She started the post saying that it is heartbreaking for her to say that she and Mr. Haasan are no longer together.  She said that it was never easy for anyone in a committed relationship to realize that their paths have irreversibly diverged and that the only choices in front of them are to either compromise with their dreams for life or to accept the truth of their solitude and move ahead.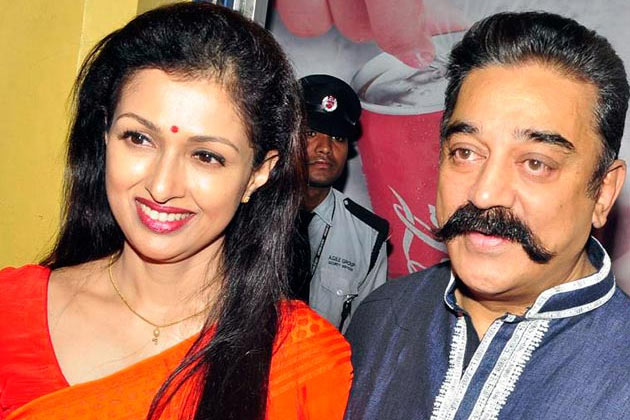 She went on said that "it is not my intention to seek sympathy or assign blame.  The decision to set forth on my own at this stage in my life is perhaps one of the most difficult decisions any woman will ever have to make but it is a necessary one for me."
Gautami announces her breakup with Kamal
She said that she have always been a fan of Mr. Haasan since before she came to the film industry and will continue to admire and cheer on his monumental talent and achievements.
She said that she is sharing this monumental happening in her life because she has always lived her life with dignity and grace.
Gautami is a cancer survivor who suffered a great deal with the disease.  Kamal stood as her soul support and they started living together since 2003.  She has a 17-year-old daughter Subbalakshmi from her previous husband.