Chinmayi's initiative for Ladakh kids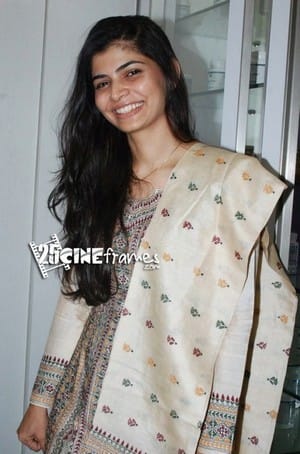 Chinmayi is a well known singer in South India. She is also famous in Andhra Pradesh as the voice of Samantha. Chinmayi dubbed for Samantha in 'Ye Maya Chesave' and her dubbing work suited the beautiful actress perfectly.
Chinmayi has now taken an initiative to support a noble cause, on the occasion of 'Joy of Giving Week' that is celebrated every year from October 2nd – 8th. This period is also referred to as the Indian Philanthropy week. She has sung a song, titled 'Prema Chinukulu'. Rakendu Mouli has penned the lyrics and Gopalakrishnan has composed the music.
The song is available on iTunes for download and proceeds from the sale will go towards the 17000ft foundation. The 17000ft Foundation is an NGO that works for the welfare of kids in Ladakh. The aim of this NGO is to reach out to all the remote villages and schools of rural Ladakh through technology, collaboration and passion.
Their objectives are, to strengthen remote schools, provide increased opportunities for learning, to drive focus and attention to remote villages, to arrest the slow rural exodus of young families to far away cities,to facilitate exposure through enriching exchanges with tourists and volunteers, and finally to create a framework for economic independence.
Support Chinmayi in her noble initiative by downloading the song via iTunes at
https://itunes.apple.com/in/album/prema-chinukulu-single/id722415479
The song can also be downloaded via GooglePlay,AmazonMP3 etc. The NGO's site can be accessed at 17000ft.org