Balayya at 55, Sweating For 11 Hours a Day!
NandamuriBalakrishna,  who is is his 55 years of age, is bounded fully with excitement, and positive energy to work 11 hours a day , setting a great example to the young pioneers.
Historic epic movie, directed by Krish, planned intense scenes and war episodes a la Hollywood films because of which Balayya is shedding his sweat  continuously 11 hours a day.
Krish, the director of the epic film ultimately motivates  to bring the same kind of action in his movie and for which he is putting all his possible efforts. The Hollywood film was shot in Morocco. The director is also spending Rs 8 crore for the single war episode for the intense scenes to take place.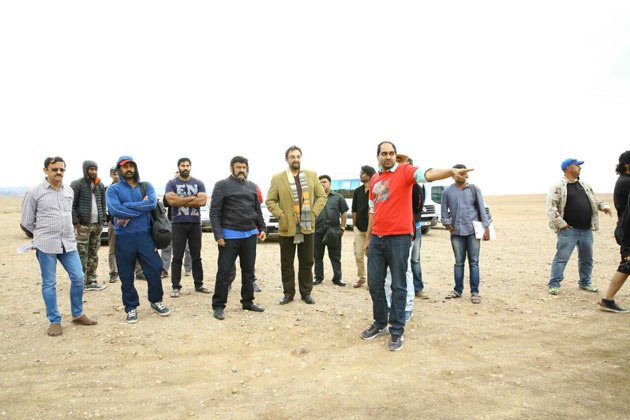 Though it is taking time, 3 weeks time has been allotted by the director for the total episode which shows the director is very much serious in his work.
Putting the question forward to how Balayya is been working rigously 11 hours a day? Puts all the unit staff, crew member and the entire cast and crew amused.
Balayya is very well known for his hard work, motivation, dedication and commitment.  Clearly through his vague, it proves it all. Balayya is not new to the industry. He has already done lots of works ensuring his 100 percent in his every work assigned. Not only the young pioneers, the team, entire cast and crew feels motivated and inspired seeing the hard work and breathtaking efforts of the positive , 55 years of age actor.
Balayya, along with the director is in full support to make the Historic epic ' GautamiputraSatakarni'. This calls for a good team spirit which is an inspiration to others.
Few Hollywood fighters are also been appointed in the epic.