AkshayKumar illustrated his intrest towards South films!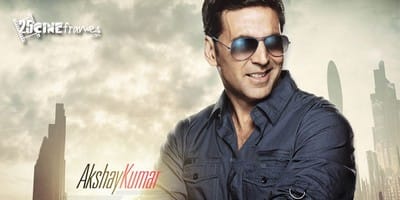 Akshay Kumar was in the Hyderabad city recently to promote his upcoming film Boss, what made his trip special was his visit to the historic Charminar as this was his first stop-over at the national heritage site. There we have heard his intrest towards South Indian Industry!
At present, Akshay has teamed up with Sanjay Leela Bhansali for the Hindi remake of the Tamil hit Ramana and will soon complete shooting for another Hindi remake (Thuppaki), which has been titled 'Holiday. If we ask him if he plans to do a full-fledged South film and he reveals, "I would definitely love to do a film down South, but to be frank, nobody from the South has approached me till date."
Akki is among one of those actors who has worked in a lot of remakes. But the 'remake hero' tag isn't something that bothers him. He says, "Agar koi mujhe remake hero bolta bhi hai toh chalega, it hardly matters to me. A lot of Bolllywood films are also remade in the South. Like the rights of Special Chabbis has been bought and it would be remade in Tamil by Lingusamy. Even the rights of 'Oh My God' have being bought. So, it's a 'give and take' relationship. It's as simple as your neighbour cooking good food and sharing it with you, and you doing the same. Roz roz agar idli khayenge, toh kaisa chalega? (laughs)."
Lets wait and see if any SouthIndian producer/director move to Akshay to fulfill his intrest towards South film!