Total MAA elections :: Tollywood and family politics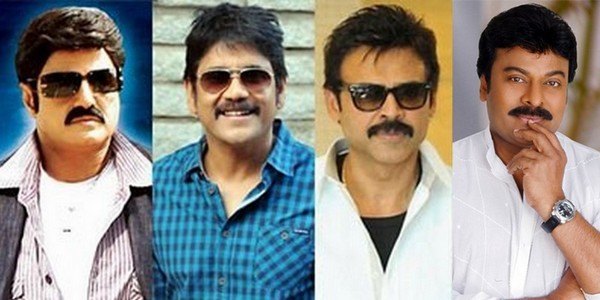 The Telugu film industry which is popularly known as Tollywood is losing its shine and the standards of the industry are falling by the day. The industry has seen many ups and downs since it moved from Chennai to Hyderabad. The entire industry is divided into four groups headed by respective family heads. Successors of Akkineni Chiru group, Nandamuri group, Ramanaidu group, Krishna families are ruling the industry.
Right from descending new hero characters from their family, they command studios, sales of area and overseas rights of the films, theatres. Film directors, music directors, lyricists, who work with their backing will shine in the industry otherwise they have no place in the field. Many upcoming directors who have not bowed down to these groups have disappeared from the industry without a trace.
The recently held election for choosing the president for the prestigious MAA has exposed the ugly side of the movie industry's unity. Group culture has dominated creativity which led to routine hero oriented films. Audience are bored to see the bandwagon of these four families. Many artistes are finding it difficult to survive in the industry due to lack of encouragement for their talent. Roles are offered to only people those praise these families in public during audio release and movie promotions.
Even those who are just starting their career from these group of families are to be glorified even before their first film hits theatres. Many a time it is very embarrassing even to see a senior actor of 15-20 years of experience adore an upcoming hero on the eve of audio release and movie release functions in the presence of his family members on the stage.
Recently, Andhra Pradesh chief minister Nara Chandrababu Naidu released the audio of actor Balakrishna's Lion movie and started a speech praising Balakrishna and NTR family non-stop for over 20 minutes with all hallow words and ended up with a declaration that Balakrishna has no competitor in tollywood (seriously no hero dares even in dream to compete-in lighter vein). This is how industry is engaged in self praise with no regard to benchmark.
This kind of hero oriented industry division is not visible in Bollywood or kollywood. We get quality movies of all actors as there are no inhibitions in those industries in pairing with heroines or selection of junior artists is as per the choice of the director. Our so called 'stars' of Tollywood should learn to join the industry rather than taking the industry with them. There are no films with creativity and social dimensions. Forget about children's films, there are not even films based on epics, autobiographies, and culture.
Our stars are ready to blame audience to say that audience only want mass-masala so we made these films. Audience always want creativity and innovation. If industry rises to their expectations, they will certainly honour them with rewards.