Ram Charan caught enjoying late night party with Lakshmi Raai
Fans Shocked with 'Mukunda' Controversy! | Nayantara Bursted with Anger | Bandla Ganesh's Case Helps Pawan Kalyan?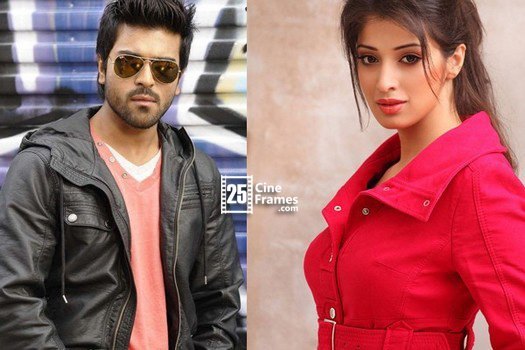 Well, the Tollywood's Mega Power Star, Ram Charan Tej who has taken a quite long break after the average hit of Govindhudu Andarivadele, seems to be busy enjoying parties all night. It seems he has confirmed his next movie with Srinu Vaitla and the cast is yet to be confirmed.
Well, taking this long break, he has been caught spending some private time with bubbly heroine, Lakshmi Raai, who took a snap near the dance floor. The night seemed charming and Ram Charan is always known to exhibit very elegant dance moves.
Mahesh Babu in serious Problem! What's that | Mahesh and Shruti Haasan are taking Life Risk! | Rashi Rubbishes the Rumours
So, he is getting time to make afresh of all things and join the sets of his new movie soon. So, what do you think? Can Ram Charan parties help him with a good come back film after such a long break? Can Srinu Vaitla use this chance to erase the Aagadu disaster?
Jr NTR Temper leaked Dialogues | Ram Charan forces Sania Mirza divorce! | Krishna Vamsi's Lady oriented film with Tamanna Details