YS Sharmila files fresh complaint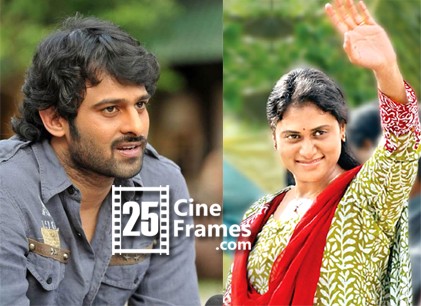 YSRC leader Y.S. Sharmila has filed a fresh police complaint against the websites which are spreading rumours against her by linking her with film actor Prabhas. YSRC leaders Y.V. Subba Reddy and Somayajulu has lodged a complaint with police commissioner M. Mahendar Reddy on behalf of Sharmila.
She demanded the blocking of the websites, and also the arrest of those involved in spreading the rumours. Sharmila asked cops to take action against search engines like Safari of Apple and Google.
"I have been linked with Telugu film actor Prabhas. I have never met or spoken to him. This is a smear campaign to tarnish me," Sharmila said. A complaint was filed by YSRC general secretary on May 1 against the sites and a FIR has been registered.
"As the investigation is underway, many people have been spreading scandalous allegations through websites and social media. New web domains and websites are created solely to spread the rumours," Sharmila said. She asked cops to book cases under the provisions of the IT Act.
"The search engines are prominently displaying information when any words relating to my name are typed," she alleged. Meanwhile, YSRC woman MPs Butta Renuka and Kottapalli Geeta condemned the reports and said that they will stand by Sharmila.