Will Pawan Kalyan shock the director?
A NUDE Film from SS Rajamouli's Father Vijayendra Prasad | Mahesh Babu asked help from Prabhas | Ram Charan's Love affair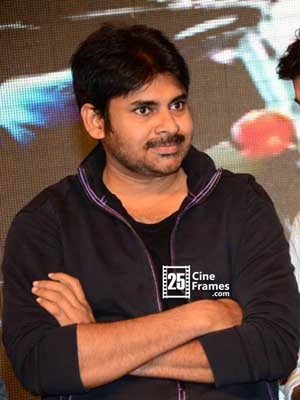 Yes, will Pawan Kalyan shock the director who has proved his skill with his stylish taking with Billa. However, Meher Ramesh is pinning all his hopes on Pawan's Gabbar Singh-2. As we all know it that Sampath Nandi is out from the project Gabbar Singh-2. So, reviewing the past the next option may be Meher Ramesh.
Pawan Kalyan Stopped Vijay Kaththi Release? | Hero Aadi and Aruna Engagement Photos | Prabhas is my last hero: S S Rajamouli
Pawan Kalyan had promised Meher Ramesh that he will surely do a film with him and this might be his chance. Meher Ramesh is being in a very down of career, so he is waiting for a chance to prove himself once again and so has all hopes on Pawan now.
So, Pawan may not give him chance this time after looking into the disastrous flops of Shakti and Shadow in a row for Meher. As he is considering Gabbar Singh-2 as a prestigious project he doesn't want to make any wrong choice.
Bunny about Baahubali | I'm not dating Dil Raju: Actress Sheela | Music Director Thaman Cheated Mahesh Babu!
However, the movie Gabbar Singh is still being delayed and upsets the fans. Seems like Meher has been asking Pawan for a chance and so let's see will he give! However, Pawan is really busy with Janasena and ignoring his film career and so expecting a good come back from Gabbar Singh-2