When Prabhas rejected Rajamouli & hated Student No.1?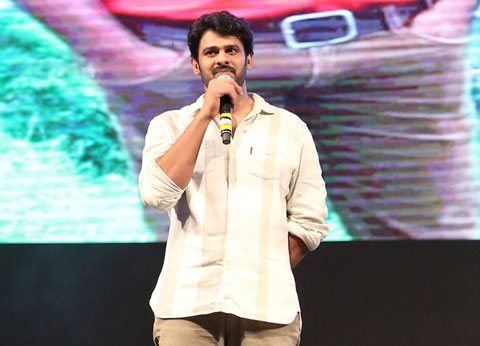 The speech of Prabhas at the launch of 'Baahubali' is straight from his heart and hence it's been widely discussed now.
Addressing the audience, Prabhas said: "I will share about travel of Rajamouli and Me. We met for 2-3 times and Rajamouli told me he has a story for me. I just heard it and rejected the subject. I don't even have the knowledge to judge if the story is good or bad then. 'Student No.1' had already released by then but I really didn't like the film even though its a big hit. Please, don't take it in a wrong way! While I was shooting for 'Varsham', 'Simhadri' got released and I heard it's a biggest blockbuster. One fine day, Tarak invited me for the preview and I was spellbound watching it. I regretted missing an opportunity to work with Rajamouli and thought I won't get the chance again".
"It was during 'Dil' audio launch, I met Rajamouli there and said 'Simhadri' was extraordinary. Rajamouli then told me we should me the very next day in Kakatiya. He narrated 'Chatrapati' script to me then and then I realised he is still willing to work with me. This happened even before 'Varsham' released. Rajamouli told me that he don't mind hits & flops, our combination will be good, let's do it".
Prabhas revealed he and Rajamouli became very close during the making of movie 'Chatrapati'. "I have never seen a person like Rajamouli in my life. He isn't even a human, but some different character. A Great Soul, Great Character! I am a big fan of Rajamouli, even he don't knew it! I will share everything with him, be it personal, professional and any problem. Since 'Chatrapati', We spend hours talking to each other the whole night whenever he is free. Rajamouli told I am his soulmate. I don't think I have that stature. He is something else for me. I had four flops in a row when Rajamouli told me about 'Baahubali' six year ago. It's my luck to associate with Rajamouli and his family for so many years. Great People, Thank you very much, Love you all," he told.