What was Pawan Kalyan's disturbance?
Rakul Preet Singh slapped Dhanraj | Actress Genelia-Riteish Deshmukh's son photo | Renu Desai comments on Gopala Gopala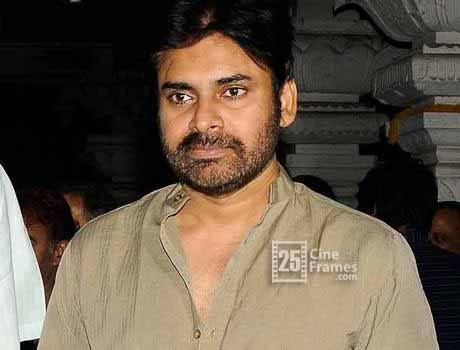 Almost all the major stars were present yesterday, however brief it was, for the mega event Memu Saitam that brought the entire film industry together. And since everyone was present the one missing person obviously became the talking point. So where was Pawan Kalyan that made him miss the event?
There could be any possible reason for the missing of the event which is all speculations at this point. But it will for soon become a discussion point as and when the star attends any function. There will be a segment saying he could make it to that particular function but couldn't show up for the big event. This is where Gopala Gopala might haunt the star.
Pawan kalyan Statue for the first time in AP | Akhil can be a threat to Allu Arjun | Gopala Gopala First Look ULTRA HD Posters 
The film is in last stages of shooting and the audio is expected to release soon. Sources have earlier confirmed that it would be held on December 12, a day before the birthday of Venkatesh. But after the absence yesterday there is new talk emerging that even this audio function might not happen or the star could miss even this function too. Either way Gopala Gopala has become a big ghost post Memu Saitam that is going to haunt the star.
What do you think will Pawan Kalyan attend the audio launch as if his absence isn't a big deal or will he skip it in case it is held? Or do you think these different events shouldn't be mixed together? Tell us what you think of it.
Dil Raju Apology for Sharing Pawan Kalyan's Number  | Jr Ntr  Kajal Agarwal Temper Posters | Bad news for Gopala Gopala?