Watch: Choreographer Brinda teaches Akshay Kumar how to romance Kareena Kapoor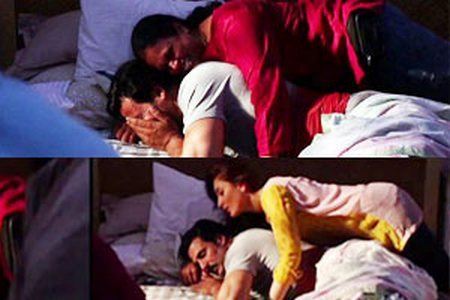 Kareena Kapoor and Akshay Kumar, taught us the way to fall in love once more once the release of the Arijit Singh's romantic track 'Teri Meri Kahani' from the up coming film 'Gabbar is Back'.
Although Kareena's screen time within the film is simply restricted to a special look within the song. She created her presence felt vastly through her romantic scenes with Akshay, all great thanks to Brinda, the choreographer behind the mushy music video.
Akshay and Kareena have romanced one another on screen previously, therefore it wasn't very troublesome getting cozy around one another. Says Kareena, "m working with Akshay after long time. We're returning along during a song, which too a romantic song like this, so it's quite lovely and beautiful."
[youtuberesponsive listtype="custom" listvalue="HwL2TSJmGTU" center="true"]