Was Samantha's Satire On Anushka?
Tamanna Replaces Prince Mahesh | Swetha Basu 'Gyaan' to Media | Rakul Preet's bikini video going viral on Web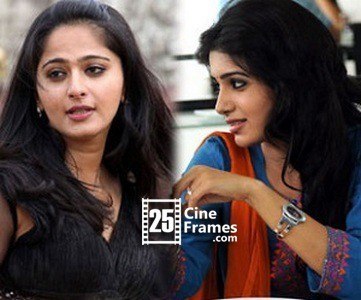 Samantha seems to be getting into controversies at blink of an eye. Well, she has become quite a pro in making these seemingly innocent statements which trigger a slew of comments from the industry.
This time around, when she was asked about her marriage, Samantha has said that she has no plans of delaying marriage for the sake of career.
She feels she will not stop getting married just because she has films on hand. And for all those dying to see her get married, Sammy says she will tie the knot in two years time.
Trivikram laughed? | Brahmanandam's New Talent Hats Off | 'Sr Director Want Me To Sleep With Him'
But what made her latest statement tricky? Well, after saying all this, she added that no matter how much yoga one does, it is not scientifically good to delay marriage.
So, it is quite obvious that she has hinted at Anushka who is the senior-most actress in the industry.
Samantha also added that a 60 year old person can be fit, but marriage has to happen at the right age.
Well, Anushka is Samantha's senior and she hasn't got married yet. Many feel she is way past her marriage age and heroines frequently say that their turn will come after Anushka gets married.
But Anushka is one smart lady. She has kept her calm and does not bother to react or respond to these statements. Instead, she focuses on her work and has been doing big budget films one after the other.
Shraddha Das' Sensation for Allari Naresh | Jr.Ntr Sukumar Film | Nitya Menen a villian?
Naturally, girls like Samantha have realized that Anushka is tough to break and are now talking about their plans instead of pushing the blame on to Anushka.