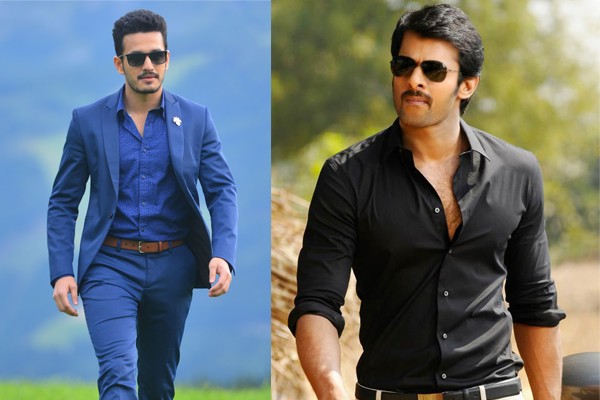 Prabhas is the Rebel Star of the Tollywood.In India everybody knows our Tollywood Hunk Darling "Prabhas" after the release of " Baahubali – The Beginning ". here a interesting news that akhil had matched with Prabhas. On november 11, 2002. Young Rebel Star Prabhas' debut film 'Eeswar' was released amidst zero expectations. The film marked as average movie at the box office. However, Prabhas was acclaimed for his good performance and appears within the film. And now, Prabhas has become the Top Star hero of Tollywood and very will known actor in India after the release of Baahubali _ The Begining.
Co-incidentally, Akkineni's Missile Akkineni Akhil's debut film 'Akhil – The Power of JUA' is also releasing on the same day i.e. once Prabhas' debut film got released 13 years ago. 'Akhil' is gearing up for release on 11th November 2015 amidst nice expectations floating around. may be this debut hero Akhil is now expected to be a big star like Prabhas in future.
Now that the release date of 'Akhil' is just 3 days ahead, the makers have instigated sky high promotions of the film. The movie's audio platinum disc function held at Vizag yesterday. On the other side, the film goes to be released in record number of screens world wide. This movie was directed by VV Vinayak and produced by hero Nithiin on Shresht Movies.