Varun Tej Mukunda First Look Released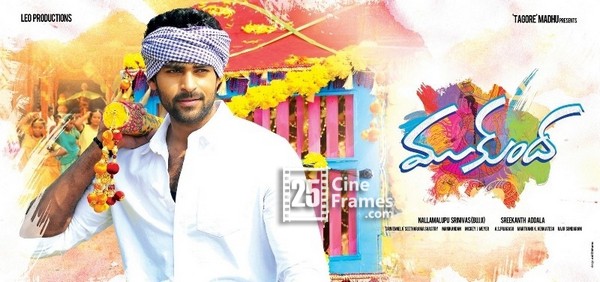 Varun Tej Mukunda First Look Posters
Mukundha is the new film of director Srikanth Addala which introduces son of Naga Babu, Varun Tej as hero. There has been good deal of anticipation on the film and hero ,chiefly due to the physicality and looks.
If the first glimpse of the actor from Mukundha is anything to go by it seems that interest has been sustained and people are curios to see this new guy. A boy next door kind of look is being tried up on and its now all up to director Srikanth Addala to live up to the expectations.
Take a look at the first official glimpse of Varun Tej from the movie Mukundha below and tell us what you thought of it.