Varna is here due to PVP says Raghava.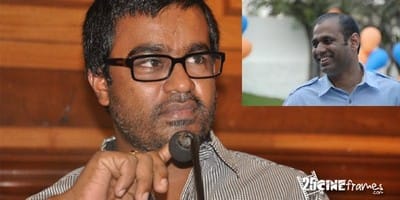 Varna was the Sri Raghava's high expectation movie,which is going to release on Nov 22nd is a kind of fantasy film. At audio launch Raghava said that he had to thank a certain person on behalf of entire film. He thanked Prasad V. Potluri, who have produced this film.
He said several people he met before PVP told him that Varna can't be made into a feature for its complex story.Raghava
said PVP accepted to do the film when he narrated the film to prasad.
He also said people top comparing Indian films with Hollywood.He added that we also have several good filmmakers like Rajamouli and others and we should be proud of them.
Raghava is confident that in 10 or 15 years from now, Indian films will be equal with Hollywood.