Top Heroine Surrounded on Beach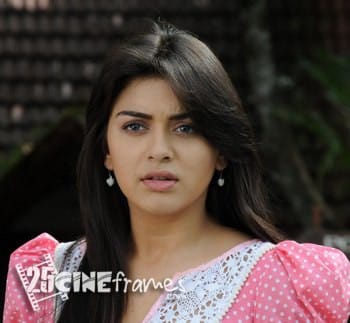 It is hard for celebrities to keep away from the attention of public when they go out. People will recognize them easily and some unforeseen situations will have to be faced. When the case is with female celebrities like our heroines, it gets further worse. Ask hansika motwani on what happened during her recent trip to Goa on the shoot for one of her upcoming Tamil films.
Hansika was attending the song shoot for 'Uyire Uyire' on beaches of Goa. While director Rajasekhar was looking after the arrangements, Hansika wasn't worried much because she thought that no one would recognize her as she was only a South heroine. 'To my surprise, people started shouting my name and wanted to take pictures with me. Security cover provided for me was successful in stopping the crowds to some extent but once crowds went out of control, director called for a pack up. Next day, we shifted the shooting location to some other place,' Hansika said.