Top 5 Movies Of The Year So Far
Half of the year has already completed and there have been many movies that were released up till.  There are few flicks that were expected to beat the records, but failed to do so and there are few other flicks that came with slim to none expectations and left everyone open mouthed.  Here are few flicks that have their names in the top 5 list.
A Aa
This Trivikrams' celluloid has gained lots of love from the audience.  Trivikram never misses to entertain his audience.  With that said, he gave his best for the movie A Aa as a director.  It has started with low expectations, but slowly the expectations have been sky rocketed.  The flick has collected 26 crores in the first week itself.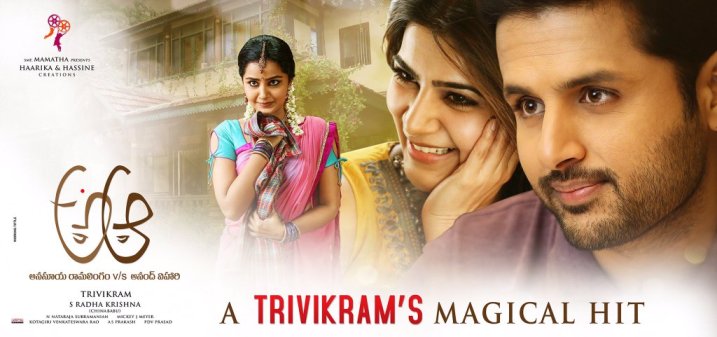 Bichagadu
Bichagadu movie was released into the theatres with very low expectations, but later after the movie release the positive talk about the movie bought more money for it.  The film is going to reach 10 crore mark soon.  Bichagadu movie also received good success and has gained positive node from the movie goers.
House full 3
Housefull 3 is a total entertainment-packed movie of the year.  It has started as a normal movie at the box office, but slowly it has started making good money at the box office.
Supreme
Supreme is one of the best entertainers of present time.  Dil Raju, who is the producer of this movie has been looking forward a blockbuster and Supreme is one for him.  Sai Dharma Tej has set his name high with this movie.
24
Vikram Kumar's directorial 24, which is a sci-fi thriller was released with huge expectations, but did not reach the expectations of the audience.  Even though it did not meet the expectations, it managed to do good business.