Tollywood Power @ Bollywood?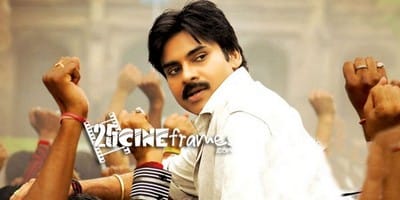 Powerstar's Attharintiki daredi movie shook not just Tollywood but entire Indian film industry. It's a never before kind of record that though half of the movie came out in piracy CDs, still the movie went on to become all time hit. Even Bollywood producers and trade analysts, who look down upon Telugu heroes have also acknowledged the super success of 'Attharintiki daredi'. Even Powerstar's overseas market also stunned everyone. Attharintiki daredi zoomed faster than Bollywood Baadshah Sharukh Khan's Chennai Express. As a result Bollywood producers focus fell on Powerstar Pawan Kalyan. Though first they thought of remaking Attharintiki daredi in Hindi with other stars, now they are thinking of making the same movie again in Hindi with Pawan himself starring in the lead role. Many producers are offering fancy amounts for Pawan it seems. They are ready to give whatever Pawan demands. But the big question is, 'Will Pawan go to Bollywood.
Will he be able to show his stamina there? Moreover it will take more than two to three years to complete already accepted movies. Only after that he can take up Hindi movie.Even if Pawan is interested he will not have time.Therefore movie analysts say that it's almost unbelievable that Pawan will enter Bollywood. It has to be seen what Powerstar fans will say about this?