Tamanna sensational comments on romantic scenes
Rakul Preet Singh slapped Dhanraj | Actress Genelia-Riteish Deshmukh's son photo | Renu Desai comments on Gopala Gopala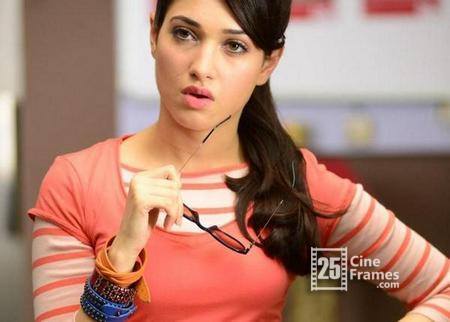 Beautiful actress Tamanna made sensational comments on romantic scenes in movies. She says while doing romantic scenes the chemistry between the actors must be matched. So they (actors) will involve in those scenes.
Pawan kalyan Statue for the first time in AP | Akhil can be a threat to Allu Arjun | Gopala Gopala First Look ULTRA HD Posters 
She also said that audiences will feel that the artistes' will really perform those romantic scenes on-screen. Tamanna urged the audiences that they should not think like that.
She expressed her feeling that they (artistes') will face many problems while doing those romantic scenes. She said that many people, technicians are present at the time of shoot and it becomes difficult to act in those bold scenes.
She explained with an example by saying "If we act like dead person in the scene, we will not die in real. Romantic scenes are also same like that scenes".
Dil Raju Apology for Sharing Pawan Kalyan's Number  | Jr Ntr  Kajal Agarwal Temper Posters | Bad news for Gopala Gopala?