Tamanna as police in Aagadu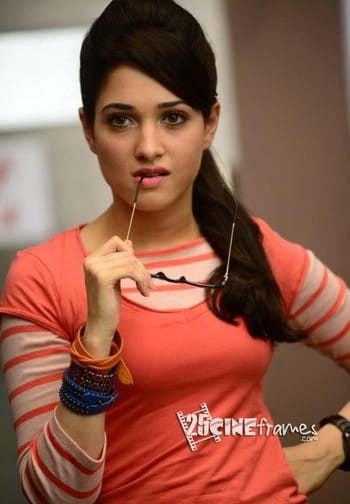 Will we see Tamanna in a police role? It seems yes when we know about the movie Aagadu. Recently director Srinu Vaitla had shot a scene in which the milk beauty was in police uniform. So it is expected that Tamanna would play the role of a police officer.
Tamanna is romancing Mahesh Babu in the movie Aagadu. With the news of Tamanna in a police uniform, Mahesh fans are expecting Aagadu as a police story like Dookudu. These days Tamanna is being offered varied roles to prove her talents in all kind of roles.