Suresh Babu Sensational Speaks on Affairs with Heroines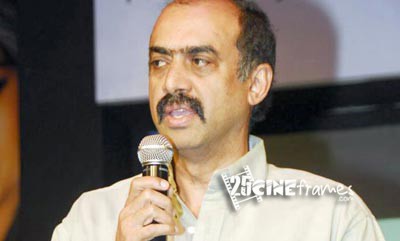 Having an affair with one or more is quite a common thing in any film industry. Especially, when it comes to the producers, that is an open fact which every one knows about it. But interestingly, Suresh babu ..Tollywood top producer comments turned sensational in industry, he mentioned about affairs and also said about how clean he is in industry.
Suresh babu has produced many successful films in Tollywood and also worked for few Kollywood films. When he is asked about affairs with heroines he replied "If I'm ready to allow my wife to have affairs with others, then I would let myself into affairs with heroines. If I'm not ready to accept that, then even I shouldn't go with someone else', says Suresh Babu, The star producer confirms that he took that decision while studying in America. 'I drew that line to keep myself in limits. I don't like to maintain double standards'.
Now, one wonders why Suresh Babu is trying to claim himself to be so clean and genuine all of a sudden. Many film personalities know that Suresh Babu and his younger son ,Rana's brother has many affairs with many people in TFI. Why is this Mr.Perfect's attitude is being showed by the top producer is a million dollar question now.