Spotted: Scariest Picture Share by Actress Taapsee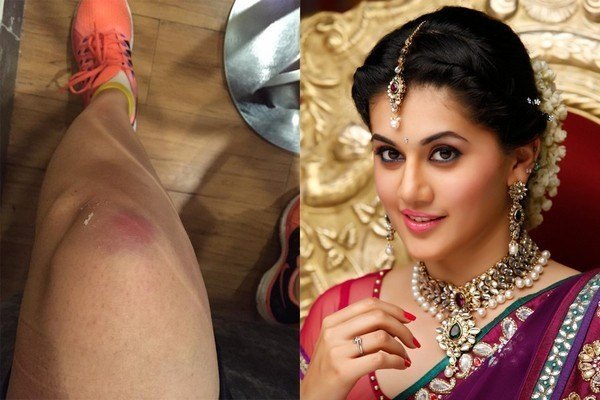 Day after tomorrow, Filmfare Awards South goes to happen in chennai and other people from all the four tinsel cities down South are going to participate during this show. almost all the leading actress and hot beauties like Shriya, Tamanna, Taapsee, Praneetha etc. all others are becoming ready to show their dance skills at the show which will be telecasted later few days.
While practising for the dance event, Taapsee got her knee badly injured, because it got swollen to a red. As our actress bubbly actress shared an image of it, it's very tough to feel it. "Some real hard core dance rehearsals going on for Filmfare south. Stage is my best and oldest companion #lovedancing", she says. but you're trying too hard Taapsee Pannu, your loving fans cant' tolerate this.