Shruti Hassan and Tamanna lip lock controversy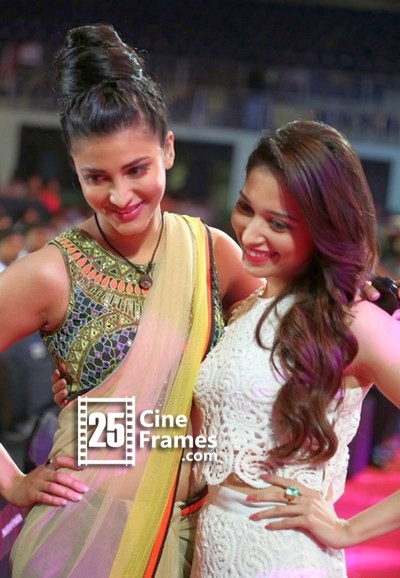 Top Tollywood actresses who are mesmerizing the audience with their lavishing beauties are seen lip locking each other in a private party. This incident took place in Chennai and it turns to be a hot topic for discussion among people.
These Actresses are none other than Shruti Haasan and Tamanna. They hugged and kissed each other in front of public who were met at a function in Chennai.
These Hot beauties were also seen discussing some interesting news and Tamanna is busy with films like 'Aagadu', 'Baahubali' while Shruti Haasan is busy in doing item number in 'Aagadu'.
Tamanna tweeted "Shruti Haasan is too good to catch up in Chennai".
Is that a peck on the cheek gone too wrong or a deliberate liplock? Will any of these actresses address the media to clarify? Wait & Watch!