Shruthi Hassan gets Special security!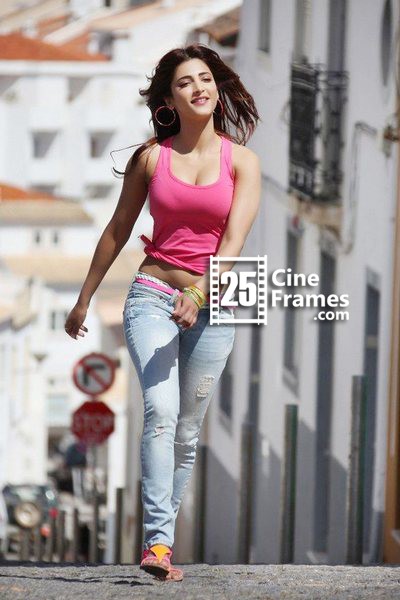 Shruti Hassan must have been baffled by all the attacks on her and all the people who are going crazy about her stalking her coz, for she just got herself some real tight security as she is shooting for the tamil film Poojai. Like a politician under threat or something, Shruti Hassan is having tight security for her at her hotel and at the shooting locales which has supposedly been arranged by the film crew itself!
And we don't even blame her, coz who wouldn't be scared after all those attacks. For those of you who don't know, Shruti Hassan has been attacked by a stalker who came right into her apartment in Mumbai in the recent past after which she was recently also attacked by another business man while she was residing in a hotel in Mussoorie. All those attacks are enough to push a person to the point that they decide to have some protection for themselves.
All we can say is we really hope Shruti Hassan keeps herself safe from all these scary men who seem to be obsessed with her!