Shoulder Surgery for Prabhas Baahubali!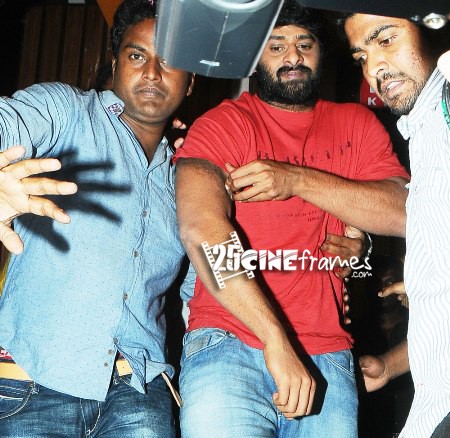 Baahubali team just delivered a shocker to Prabhas fans at the midnight of Saturday. The update posted on Baahubali official Facebook page said the actor underwent a shoulder Surgery one month back. They reportedly held it so as not to create panic in Prabhas' fans but finally revealed as he will be attending a public event on Sunday. They assured that Prabhas is fast recovering.
Here Prabhas Updated Status in Facebook
"Hi friends, I underwent a shoulder surgery a month ago. This surgery was supposed to be done a long time ago, but I kept delaying it. The surgery was successfully completed and I am perfectly alright now. I will be back in action within a month. Do not worry about my health.
Wishing you all a pleasant weekend!"
While the team did not give any reasons for the surgery, they said it was long due and they have planned it in Summer so as to save the unit from Summer heat. Minutes after the update was posted, Baahubali team deleted it silently for reasons best known to them.