Shocker : Again!! Nagarjuna Asks Fans To Shut Up Hurted Akkineni Fans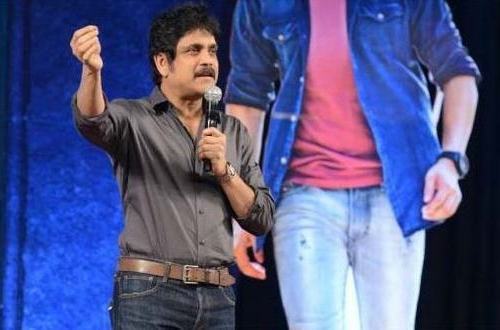 At a moment when biggies like Venky and Vinayak are busy praising Akkineni fans, King Nagarjuna himself lost his cool.
At the Launching Event of Akhil the other day, Akkineni fans are somehow noisy, making crazy shouts and whistles for the youngster to come on dais. Generally we see such heavy noise at Mega functions, as fans always shout the the name "Powerstar" though they know that he will be absent.
Cut to Akhil's launch, when fans are annoying him this way, Naga said, "If you could shut up, I'll speak". Stunned by his miffed gestures, there is a stunning silence all over. And Nagarjuna continued with his speech.
People say that Nagarjuna shouldn't have slipped his tongue provided with the fact that they are all his family's fans. Critics however say that Fans should maintain some decorum when a senior hero like Nagarjuna is on stage to deliver his speech. With age comes wisdom and that needs respect too.
In the past, Nagarjuna asked his fans to 'shut up' during the audio launch of '100% Love". This dates back to 2011.