Sex racket fiasco: Priyanka's legal notice to spa owner
Rakul Preet Singh slapped Dhanraj | Jr Ntr Six Pack in Temper Kajal Leaked Stills | Renu Desai comments on Gopala Gopala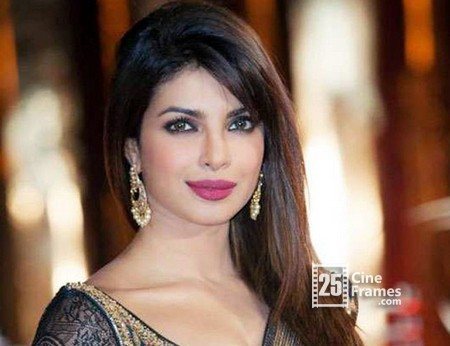 Priyanka Chopra, who had rented out a 3000 sq ft floor to a spa in Andheri, Mumbai that ran into trouble over a sex racket, has reportedly sent a notice to the spa owner. According to a website, the actress, in addition to sending the notice to Manik Soni, the owner of the spa, has cancelled the lease for the entire floor of the building, which was used to run the spa.
Pawan kalyan Statue for the first time in AP | Akhil can be a threat to Allu Arjun | Gopala Gopala First Look ULTRA HD Posters 
On November 7, the Mumbai Police had busted a sex racket that was being run under the guise of a spa in the property that is listed in Chopra's name. Three women had been rescued during the operation, and the manager of the spa, Dinesh Chandrakant, had been arrested. The owner of the spa, Manik Soni, is on the run, as per the latest reports. An insider informed the website, "Soni has a branch of Charisma Beauty Spa and Salon in Bandra, which he had allegedly started in partnership with Sohail Khan's wife, Seema. In March last year, he celebrated his birthday, as well as the Versova spa's first anniversary."
On November 7, following a tip-off, the police had sent a decoy to find out whether or not the spa was actually being used for flesh trade purposes. Once confirmed, the police raided the property and arrested the manager and rescued the women. The owner managed to give the police the slip. The owner, Manik Soni, is quite well-connected, and has several friends in the film and television industries.
Dil Raju Apology for Sharing Pawan Kalyan's Number  | Jr Ntr  Kajal Agarwal Temper Posters | Bad news for Gopala Gopala?
Last year, Priyanka's mother, Madhu Chopra and brother Siddharth had attended the launch of the spa. The actress herself had also visited the place.