Sensational News about Balakrishna's 'Lion' audio launch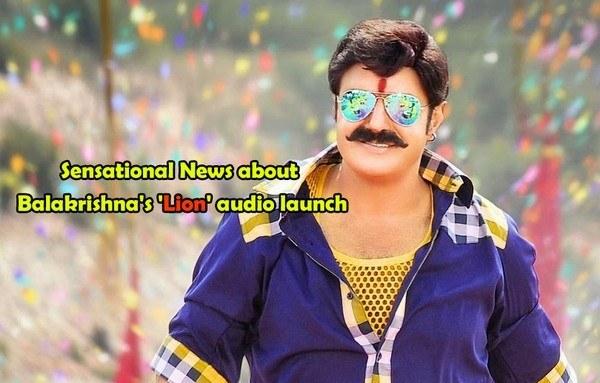 The audio launch event of Balakrishna's 'Lion' are going to be released on 9th April. As Mani Sharma, who gave some blockbuster albums for Balakrishna earlier, teamed up with the Balayya once a protracted time, Telugu music lovers are expecting the songs.
Now the surprising news is that producer Rudrapati Ramarao is planning to erect a large 3D set particularly for the audio launch and this special set prices around Rs. 35 lakhs.This is the first 3D Set in Tollywood Now Balayya is the trend setter of these kind of audio functions in Tollywood.
If the producer is payment such a lot for only the audio launch set, what proportion did he pay on the film ? this can be a really excellent news for Balakrishna fans. Trisha Krishnan and Radhika Apte are the leading actress in 'Lion'.
Currently producers need preponed the "Lion". The film will be released on April 30th.