Samantha Watching AAa Movie with Naga Chaitanya
Samantha's latest romantic comedy flickA Aa has hit the theatres worldwide in most of the theatres on June 2nd, 2016. After hitting the theatres, despite a routine story, the movie has acquired positive buzz among the fans and movie adorers. One of the main female leads in the film Samantha Ruth Prabhu has acquired pretty much good response that the actress had a good appreciable role in the film.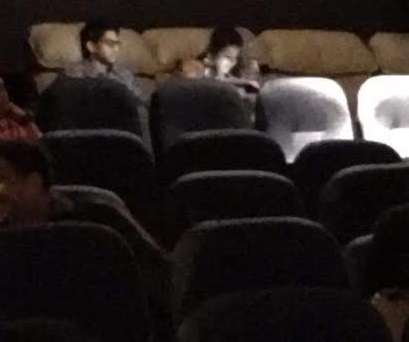 Besides this, another shocking picture of Samantha has been circulated across the media circles and other media sources. You might be wondering what's there in that picture which is shocking everyone. In the picture, you can see Samantha watching her latest movie A Aa along with the hero Akkineni Naga Chaitanya. Currently, this is the buzz which is going viral across the web.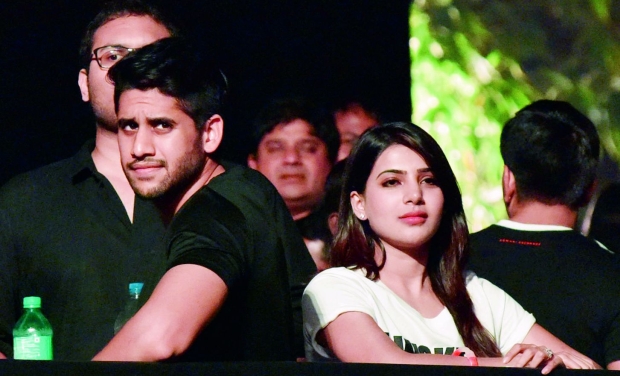 As we all know that, Samantha made her debut with the actor Naga Chaitanya in a super hit movie Ye Maya Chesave and later they both have played main leads as hero and heroine for two more movies together. Now the picture that shows both of them sitting alongside and watching the movie have raised several eyebrows and turned out to be a gossip and point of discussion in Tollywood.
Apparently, the gorgeous actress Samantha has revealed her love life in a recent interview. She opened up saying that she has a boyfriend and shared some of the interesting news regarding her yet-to-be-revealed boyfriend. She said openly that she is in love relationship and soon she will tie the knot with the same.
According to her, the one whom she has fallen in love is a hero. After this picture which is circulating in the media circles hints that the lucky man in Sam's life is none other than the actor Akkineni Naga Chaitanya.However, Naga Chaitanya has been keeping an intentional silence about the rumours on their love affair but this single photograph clarifies it completely.