In the current digital world the popular celebrities from various towns like Tollywood, Bollywood and Kollywood are always subject to innumerablegossips and rumours right from media to fans and social media platform as well. One has to preserveserenity and even a minoreccentricity can lead to a huge controversy.
The gorgeous actress Samantha is one of the most active users of the micro blogging site, twitter and she often becomes indulgent target for Twitter trolls. Recently, the actress has shared her screen with Superstar Mahesh Babu in the film Brahmotsavam which has been proved as a failure at Box Office. That's why, all her expectations are pinned on her upcoming movie A Aa (Anasuya Ramalingam Vs Anand Vihari).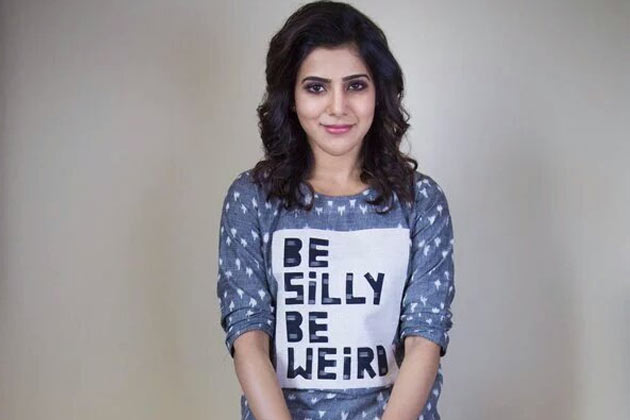 Though the actress Samantha Ruth Prabhu is facing tough times with consecutive flops, all her hopes are now on her next film A Aa starred Nithin. Despite her movies are failing at box office, she however is the primary choice for several stars and movie makers. It is worth mentioning that Samantha is the best part of Pawan Kalyan, Suriya and Vijay's career best blockbuster hits.
Samantha pins greatexpectations on A Aa (Anasuya Ramalingam Vs Anand Vihari) featuring Nithin which is directed by Trivikram Srinivas. The actress is currently promoting the movie vigorously along with other co-stars of the movie.Sam is travelling Bangalore tomorrow as part of endorsing her next film A Aa.
Samantha is a sturdy woman who often gives perfect responses to critics. The actress gave strong reply when a hater expected A Aa to be another flop for her. Here is their conversation:
Samantha Hater: "I am expecting another big flop from @Samanthaprabhu2 through #AAAMovie."
Samantha's Strong Reply: "and I am expecting that you turn out to be a fool June 2nd…If you already aren't one."
This way Samantha has given strong retort to the Twitter. In the meantime, A Aa promotions are remarkable and are enhancing expectations of all the movie lovers. The movie is said to be a romantic entertainer which is all set for a grand release on 2nd June, 2016.