" Samantha is open to low budget projects!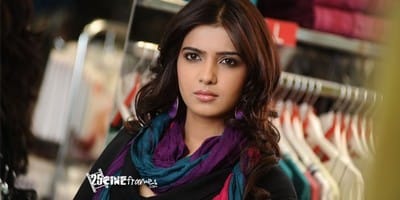 Samantha  was recently seen in the movie, 'Ramayya Vasthavayya'. She spoke to media personnel today and shared some interesting snippets.
"Last year, I had to take a break due to health issues. But this year, I have been quite busy with back to back releases. Next year, I will be taking a small break from Telugu films. I will be doing a couple of Tamil films next year", she said.
Samantha also said that she is looking at a couple of Malayalam projects this year. "Some very interesting films are being made in Malayalam. They are making films with a budget of 2 – 3 Crores and collection 15 Crores. I think this change will come in Telugu as well", said she. When asked if she can appear in films with a budget of 2 -3 Crores, Samantha had an interesting answer. "Why not? I may forego my remuneration if I like the story and take a percentage of the profits", she said.
She is currently busy with 'Manam' and a film with Jr NTR. Samantha will also be seen in 'Autonagar Surya' very soon.