Samantha Desperate to Steal the Credit
"A Aa", the recently released movie starred by Nithin and gorgeous heroine Samantha is on its way to become one of the blockbuster super hits in the Tollywood film industry. Right on its first weekend, the movie has acquired tremendous openings both in India and the USA. In USA, A Aa movie has created a new record by becoming the third biggest opening Telugu movie ever in India and overseas as well.
The movie was directed by Trivikram wherein Nithin, Samantha and Anupama Parameshwaran played the lead roles. Despite the story plot of the movie seems to be routine, the movie had acquired tremendous success since the day of its opening. The major partof the movie's victory goes to its director Trivikram Srinivas and his brand image. The thing that enticed everyone in the film is the dialogues and the plainness of the movie.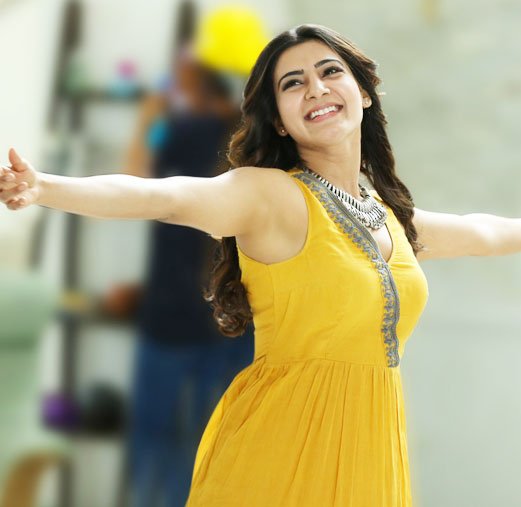 Despite the movie commences with the voice-over narration by Samantha, the heroine, the film is absolutely not women-centric movie. It is almost similar to the usual Telugu commercial movies that are driven by the hero. But Samantha is very much desperate in trying to grab the credit from hero Nithin.
Nithin is fairly relishing the success of the movie mutely and responding with formality while the female lead of the movie is on overdrive of endorsement to show that the movie is succeeding at box-office all because of her.
The movie involves a total of three fights with Nithin, a pair of duets and few scenes that uplift boldness of the hero. However, some people say that Samantha has a pretty much leading role in the movie wherein she has portrayed it in a decent manner. So, the sources say that Samantha is worth acquiring the credit from Nithin.
In her previous films like 'Theri', '24' and 'Brahmotsavam', Samantha has received austere criticism from the fans and movie adorers. This movie will be a good one in her movie career.Currently, Samantha is not at all leaving any chance to show that it is her movie, her success.
Samantha is worthy enough to get the admirations for A Aa movie as she looked quite decent and stunning in the movie alongside with a virtuous performance. But she must remember that A Aa movie is not simply her movie instead the movie has acquired success by the efforts of entire movie unit.