Samantha and Siddharth had a secret dinner in Bangkok?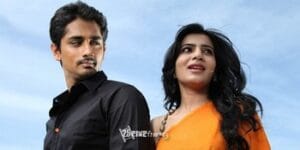 It has not been a secret that actors Siddharth and Samantha are in a relationship however they have never accepted it in public. Recently, the cute couple was seen together in Bangkok having a very romantic dinner, however, it turns they were just shooting for a commercial. The very talented actors have signed up for the brand Lux and were shooting an ad film in Bangkok.
It seemed like they had a lot of fun together at the shoot and joked around with the cast and crew. The commercial is directed by Ivo Wejgaard, a Swiss filmmaker, Samantha and Siddharth will dance to a popular song edited and remixed by the famous songwriter and composer, Mikey McCleary. The commercial will hit the screens on 1st December this year.