Samantha Watching AAa Movie with Naga Chaitanya
The cute looking and dazzling beauty Samantha has made her modest debut as a Malayali girl next door under the direction of one of the most popular directors Gautam Menon in the movie Ye Maaya Chesave. In her first debut movie, Samantha Ruth Prabhu has shared the screen with young Akkineni hero Naga Chaitanya. It was a first movie for Samantha and second film for Naga Chaitanya. Despite acting for the first time in Gautam Menon's Ye Maya Chesave movie, she has delivered utmost performance as a matured woman.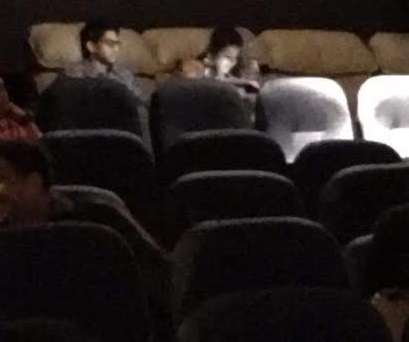 One thing that grabbed everyone's attention in the movie is that both Samantha and Chaitanya have shared a wonderful on-screen chemistry and people could see sparks flying. Now, the current rumour or gossip that is circulating across the media circles is that both the duo who have showed their best chemistry on the big screen in reel life have been reportedly doing the same in the real life.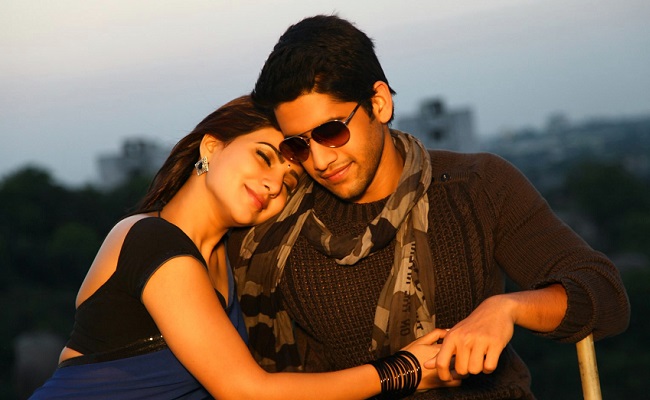 Samantha and Naga Chaitanya Caught in theater
Their charming presence was proved once again in the family entertaining and super hit movie Manam and recently, Samantha also revealed that she has a boyfriend whom she is in love with but not yet disclosed the name of the young hero. She also made an announcement that she would soon get knotted by the young hero and the good news is that both side parents have agreed for the marriage.
Now, a paparazzi picture featuring the hero Naga Chaitanya and charming actress Samantha watching A Aa movie in a theatre has been making lot of buzz across the Social Media.
In the meantime, the speculations have already commenced confirming that particular couple featured in the picture was Sam and Chaithu hinting that the duo is in love with each other. However, there was no official confirmation regarding their love and this news has been currently the hot topic in the industry and social media as well.