Sai Dharam tej to give a break to remixes
Sai Dharam tej is the son of Chiranjeevi's sister, Vijaya Durga. He is nephew to Tollywood actor Nagendra Babu and Pawan Kalyan. His Cousins Ram charan, Allu Arjun, Allu Sirish and varun tej are also Actors in Tollywood.
Earlier in his Life
He made his Debut with the film Pilla Nuvvu Leni Jeevitam though the first he actually acted was YVS Chowdar's Rey which was completed on 2013, His recent Movie Subramanyam for Sale was a huge hit and got good recognition in the industry, where he was praised for his acting skills by the writers.
In the past, he used songs from Chiranjeevi's 'Gunda' and 'Khaidi no 786' and remixed in his films. In his latest movie 'Supreme' he has used chart buster hit "Andam Hindolam".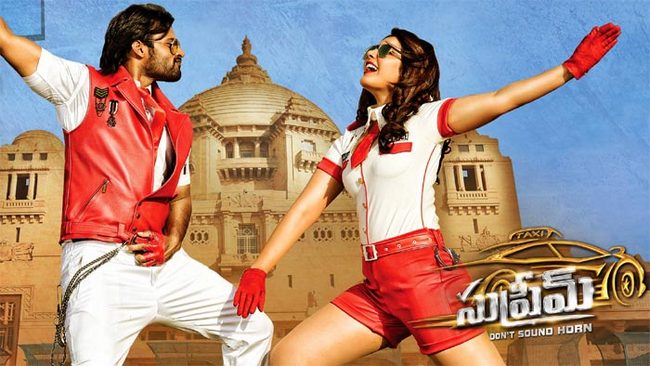 About his recent Movie experience
The director of superme and Dharam has discussed a lot about the character before the shooting was started, to ensure that Dharam can be in the character fully. He also pointed out his action scene movie details which also included a car, he mentioned about the actor Ravi Kishan was injured and he is absolutely fine now.
A break from remixes
Dharam who grooved to remix songs from his uncle Chiranjeevi's filmography in his films, he never encourage the idea and he thinks that he is convinced by his films director and producer and he also feel nervous to dance to his uncle's songs.
But after seeing negative comments for overusing his uncle Chiranjeevi's songs, he has now decided to give it a break, unless it is very important, he will not be using the remix songs in his future films.
The senior Mega fans don not want Chiranjeevi's old films, songs or achievement to be re-used, they expressed their disappointment.