S. S. Rajamouli shaken by a letter from Kavinger Vairamuthu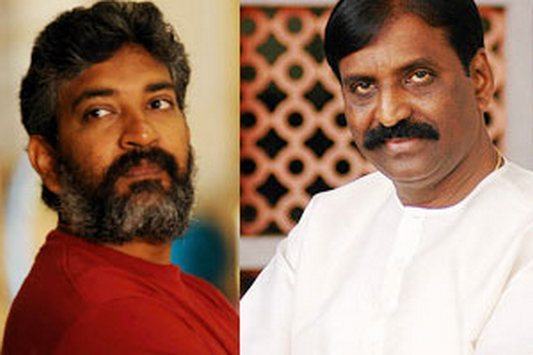 While the complete country is fascinated by Tollywood's master compulsive filmmaker SS Rajamouli's unbelievable talent, Jakkanna is 'shaken' by a letter he received from the extremely revered National Award winning Tamil lyricist and Padma Bhushan 'Kavinger' Vairamuthu. The legendary lyricist has written a letter of appreciation to Rajamouli, that bowled Jakkanna utterly.
In his letter, Vairamuthu, who is still astounded by Baahubali's experience, compared Rajamouli to a poet, painter and an artiste for his sheer brilliance. The legend stated that Rajamouli's name will be echoed on a global level which india will proudly claim Rajamouli's name as a competitor to world cinema.
To this, a extremely emotional Rajamouli announce the letter and expressed his sincere feelings on his Twitter page. Rajamouli said "I have had a lot of appreciation for Baahubali. But this, from Kavinger Vairamuthu sir has shaken me. I don't have the courage to accept it. I can only take it as a blessing from the legend. A blessing from a great teacher to a student."