Roja Finally Revealed That Rashmi and Sudheer Are Lovers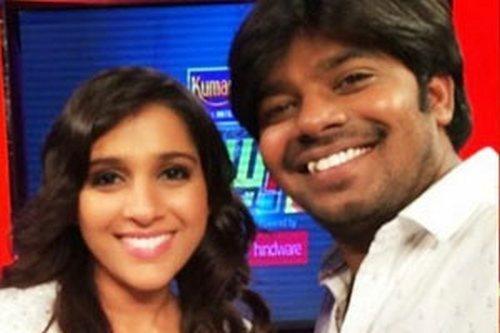 Jabardasth is a well known comedy show in ETV which was created a trend in comedy. we all know the Mega Brother Nagababu and heroine Roja arw judges to this programme . many people watch Jabardasth just for Rashmi. there's a rumor doing rounds in film Nagar that their is a love affair between Sudhir and Rashmi.
Many times they both of them had given a clarity that they're professional friends nothing more than that. but heroine Roja made sensational comments on both Rashmi and Sudheer.