RGV twitter Comments on Rajinikanth, Irritates Fans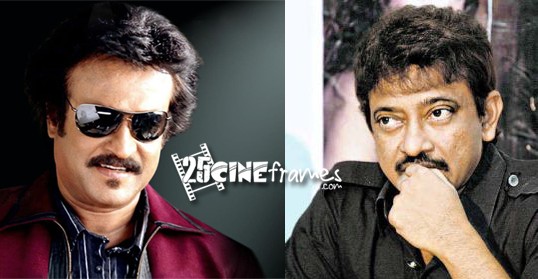 I don`t care what every body complain about maverick director Ram Gopal verma, but in my opinion, he is the most entertaining persona in the Indian film industry. I dont mean his movies are entertaining, I only mean he is entertaining. Please note this point.
Till some time back he has commented on Pawan Kalyan`s political entry much before Pawan announced himself (May be leaked from Puri..?). Then he took little break with some respect towards democracy and kept quite till elections results came out. Now that everything settled he commented on Tamil super star Rajani kanth in his twitter account.
Hi has in fact given somewhat nasty comments, I like the natural Rajani boobs, but I don`t know why they made them big in the graphics..? Is it not entertaining enough with out buying ticket?
Rajani fans already started bombarding Ramu for his childish and disgusting comments. But who cares? he is Ramu, who is a great follower of Ayan Rand who is equally controversial in her time.