Renu Desai slams Mahesh Babu's Fan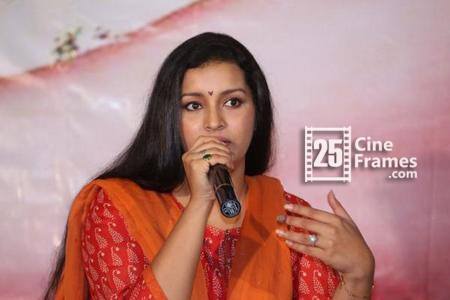 After Pawan Kalyan and Renu Desai separated, Renu began living in Pune. She kept herself busy, while Pawan too kept himself occupied with films and moved on in life. Though the couple is no more together after the break up, they are sharing warm and friendly relation.
However, some of the fans of other heroes are giving a hard time to Renu Desai by sending unnecessary messages to her twitter account. And all this has gotten Renu extremely upset.
Coming to actual point, Renu fired on one of Mahesh Fans when he commented badly about her separated husband Pawan Kalyan and questioned about his uncaring attitude.
Below is the conversation between Renu and one of Mahesh fan
Renu Desai: "Completely speechless to see my little baby all grown up. So overwhelmed with emotion. I felt that it was a more emotional moment for a father to see his baby girl dancing on stage than me as a mother. Aadya – school concert."
[Click here to visit :- Pawan Kalyan's daughter  Aadhya in traditional Dancing costume]
Mahesh Babu fan: "Her dad is bad, didn't attend function. Look at this good dad (posted pic of Mahesh Babu at Gautam school).
Renu Desai: "1st go back to school learn English properlyand then post your stupid comments! If you read my tweet it says that the dad was there! If your English is bad, it is not my problem! Get my tweets read by a person who knows proper English& then tweet your stupid comments!"
It is really bad to see fans or anti-fans hurting sentiments or playing with emotions of other hero and their family. Hope fans will understand the pain of Renu!