Random Deaths Coincidental dates in Tollywood
2013 is an unforgettable year for Telugu cine Industry.It lost, some of the great actors like Real star Srihari, who is a top character artist as well as hero,who acted many award winning characters in recent years and some irreplaceable artists & comedians like Dharmavarapu Subramanyam garu & AVS garu.
Now in January 2014, the same scenario continued with the sudden demise of our charming hero Uday Kiran who won FilmFare and Nandi awards in the year 2001 for his best performance.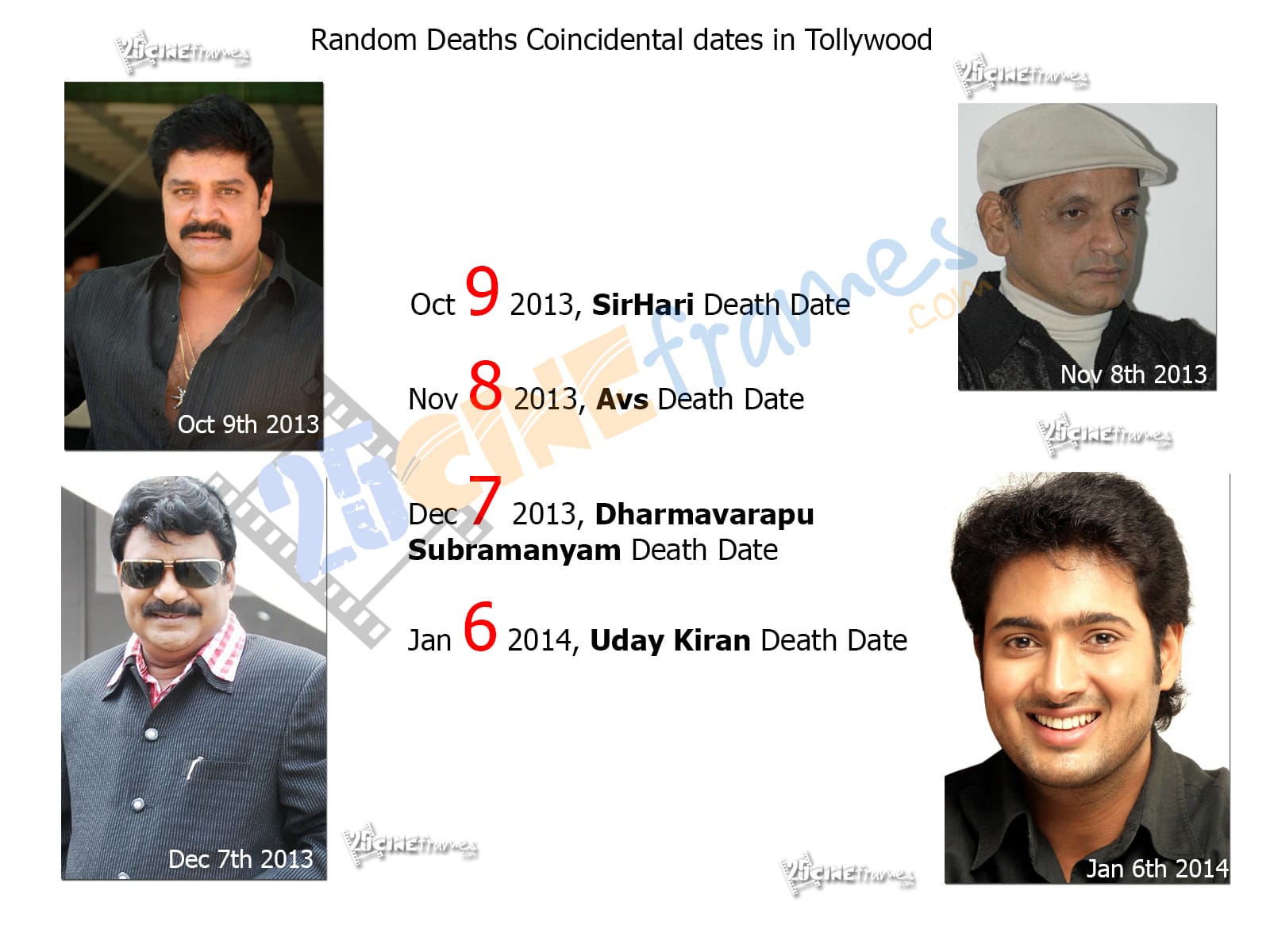 "This is such a terrible sequence. 2014 has started off badly and the chain of events that have started with the death of Srihari are continuing. We are now quite worried. What will happen on February 5th?", said a senior film photographer.
We wish all their souls rest in peace… Let us hope that these unfortunate events come to an end with today's incident.