Rana Daggubati Calls Heroine Anushka Shetty As 'Brother'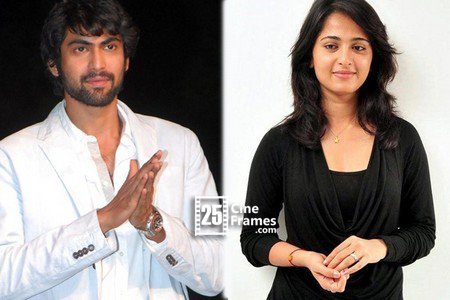 It takes guts to call a heroine as a 'sister' and more guts to call as a 'brother'. For a hunk hero like Daggubati Rana, generally heroines themselves would not like to be called as his sisters and so. But still, Rana has someone from opposite gender who could be called as a 'brother'.
Shocking cine lovers, Rana addressed none other than dazzling heroine Anushka as his brother. Terming her as the coolest co-star he has seen ever, Rana says, "Anushka is a brother, a hero herself". Of course we agree that Anushka is a hero herself after shaking box office with flicks like Arundathi and Panchakshari. And now she is getting ready with similar feat yet again with Rudramadevi too. But how come Rana termed her as his brother?
One who slapped Rana Daggubati! | Brahmanandam revealed the last words of MS Narayana | Hamsa Nandini confirmed about her Love affair
Probably he is pointing out at her physical fitness and stamina levels as she hold sword alongside Rana in both Rudramadevi and Baahubali. Though Rana plays the role of her husband in the epic Gunasekhar directorial, he still dares to call her as his brother.
Shocking News About Actor Sonu Sood! | Purpose Behind Akhil, Shriya Dinner | Tapsee took revenge on her First Lover!