Ram Gopal Varma's Online Tutorial Classes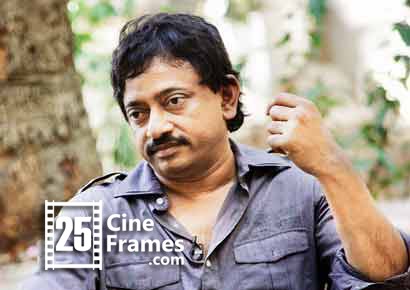 Star director Ram Gopal Varma is making incessant disasters, although his craze amongst aspiring filmmakers and film lovers is unbelievable. We may praise or blame him, but the actuality is he is the main topic of many discussions related to film and filmmaking. RGV has introduced many techniques to Tollywood. With Ice Cream, he brought in flow cam technology that reduces production and post production cost by 70%.
While many film admirers showed interest in filmmaking post Shiva release, the craze is still same after Ice Cream, even though the movie garnered negative talk. We must admit that a film can be made of Rs 2 lakh budget, if and only if it was helmed by Ram Gopal Varma. A director of his stature won't let himself down by making a low budget film. That's why Ram Goapl Varma is always special to Indian film spectators.
To fulfill dreams of many aspiring filmmakers, RGV is giving tutorials: Here is his note regarding this:
"A note to all aspiring film-makers from Andhra Pradesh and Telangana:
Ee naa note cinema thiyyalani vipareethamaina korika vundi yela thiyyaalo theliyani vaallani vudhdheshinchi
Mee ku Dil Raju theliyakaakapovachchu,Suresh babu theliyakapovachchu, Allu Arvind theliyakapovachchu,antha peddha vaallani vadilipetti asalu meeku industrylo spotboy kooda theliyaka povachchu
Aa paina meeru khammam lo vundachchu,Tadepally gudem lo vundachchu, Anantpur lo vundachchu,asalu meeku hyderabad raavataaniki train ticket konukkodaaniki kooda dabbulleka povachchu
Ayinasare meerunna chote yem kharchu lekundaa theatrelo release cheyyagalige oka poorthi nidivi cinema yela thiyyachcho nenu chepthanu. ..yela cheyyachcho meeku vinatam ishtamayithe repu 18na madhyanam 4 gantalaki https://www.youtube.com/rgv lo choodandi.."