Ram Gopal Varma to make "Ice Cream" with Navadeep and Tejaswi Madivada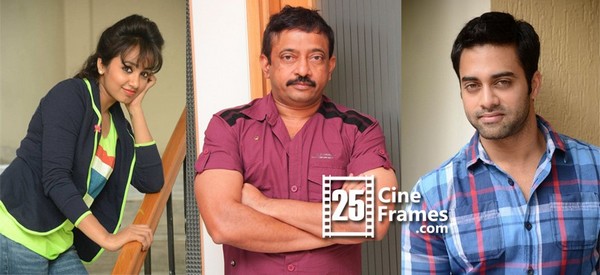 Controversial director Ram Gopal Varma is indeed a sensation when it comes to publicity and he knows better than anybody how to market even a stale product of his. Now he is coming with a new movie titled 'Ice cream'.
Starring by Navadeep, Tejaswi, Sandeepthi. Music compose by Saikartheek, Story-Screenplay-Direction : RGV
One and only controversial yet sensational director in Indian Film Industry is none other than Ram Gopal Varma. in the early part of his career he and his movies had content woo audience to the theaters. But these days he seems to have lost his vitality and vigour in film making. Now a days he is banking more on tricks and gimmick's to pull crowd into the theaters rather than content.
Now he is yet again back into the mouth of media with his new title. He released a tiltle for his new upcoming movie which is quite opposite to his regular genre of titles. "Ice Cream" is the title he chose for his new movie. There has been a huge round of discussions that has been raised about this title as on what would be the genre of this movie and what made him to choose this particular title.
Tollywood one popular producer is the the producer of this titled movie "Ice Cream".
Ram Gopal varma said that he would be completing this movie as early as in just 3 months.