Ram Charan, one of the finest actors of the Tollywood film fraternity is working for his upcoming action film Dhruva. To give his best for the movie, Charan is working severe hard on his attire, presentation, looks and appearance.  Born in Chennai,  Charan is residing in Hyderabad. He is also an active partner in True Jet Airlines.  Talking about his awards, Ram Charan has won many awards like one for santosham Best Actor Award and many more to list out.
Ram Charan is married to Upasana Kamineni who is the vice-chairman of Apollo Charity and chief Editor of b positive Magazine in Hyderabad. Ram Charan belongs to  mega family , Chiranjeevi and Surekha are his parents.  Not only in tollywood, Ram Charan has been shaking his legs in Bollywood movies also starred opposite the very own famous Priyanka Chopra, who is on the Ace's side of her career.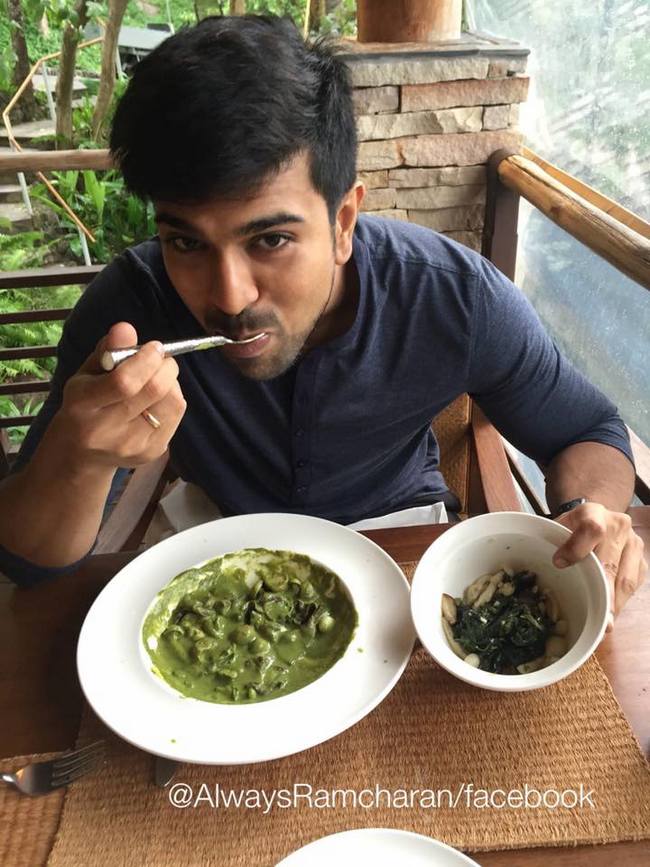 Coming back on the acting speculations of Ram Charan, it is said by the sources that Ram Charan is following a strict diet to look his best in his upcoming movie Dhruva. He is been given a special training and a special trainer is also appointment who will be in charge of his diet. Ram charan had to become vegetarian for his movie and eat all veggies for months. His commitment and dedication is to be appreciated.
A photo on Facebook- famous social networking site, was posted by the actor himself where in it says clearly that the actor is on a strict vegetarian diet for looking his appearance best in the movie. Hard work will definitely pay off and we wish him the best.
Surender Reddy has casted Ram charan in his next Tamil remake "THANI ORUVAN" where Charan plays a role of police officer.