Rakul Preet Singh career is going as Express Speed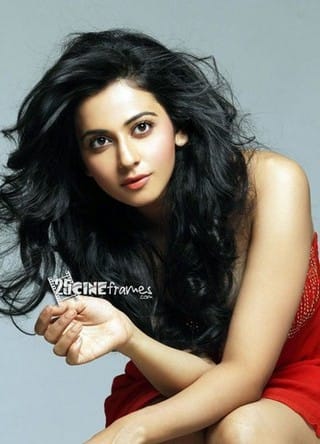 The Venkatadri Express actress Rakul Preet Singh is gradually becoming a successful actress in the industry, with bigger projects coming her way. With her latest release Venkatadri Express earning lot of positive buzz, the young actress is now being considered for Ravi Teja's next project. Apparently, Rakul was in Hyderabad to meet few producers as well to discuss some of her upcoming projects.
She said that while she was in Hyderabad to celebrate the success of her latest release, she also made it a point to meet few producers who have expressed interest to meet her to discuss some projects. She added that she is likely to sign a big project opposite a star soon in Telugu and that she doesn't want to reveal more with regards before signing the papers.
Venkatadri Express Movie Team celebrated the success of the film on Sunday.