Rajamouli's Shocking Renumeration for Baahubali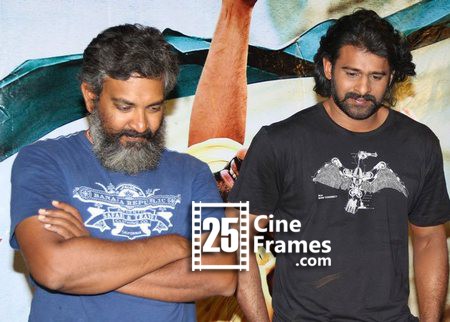 Top director Rajamouli is pretty busy in making the magnum opus Bahubali, which is touted to be the prestigious ever project of Tollywood. This film is making so much buzz with the business offers that it has been getting from various corners. As per rough estimates the film's budget will be somewhere around140 crore rupees. That is a huge, huge budget for a regional film.
If the budget of the film is 140 crore, what is the remuneration of the director? Believe it or not, Rajamouli hasn't taken a single penny for this movie yet! Rajamouli is working on Bahubali on profit sharing basis. He will only get around twenty percent of share from the profits that Bahubali makes! It is not that easy to make profits on such a high budget film. So we must admit that Rajamouli is taking huge risk by investing his three years of hard work in to it.
Rajamouli is a passionate filmmaker and money comes next for him when compared to the satisfaction he gets out of making a memorable movie. Rajamouli also worked on the profit sharing basis for his previous films Eega and Maryada Ramanna. But there is enormous amount of money involved in Bahubali and earning handsome profits on this gigantic film is not that easy.