Rajadhi Raja Movie Review Rating
Rajadhi Raja movie featuring Sharwanand and Nitya Menen in lead roles have hit the theaters on 24th June, 2016.  Rajadhi Raja is a Telugu remake of Tamil movie JK Enum Nanbanin Vaazhkai.  The Tamil version of the movie was released in 2015 and won success at box office.  The movie is directed by many times nation award winner Cheran.  The movie has been postponed many times and finally hit the theaters on 24th June.  The entire movie unit of Rajadhi Raja was excited about the movie and is very positive about the success of their movie.  The movie was produced in both Tamil and Telugu simultaneously.  Dream Theatres have produced this movie.
Rajadhi Raja Movie Story
Rajadhi Raja is a movie about a man who wants to succeed badly.  The director has wonderfully scripted the characterizations in the movie.  The human relations are well depicted in the movie.  The relationship between Nithya and Sarwanand was shown beautifully on the silver screen.  Nithya character has a good scope to perform and as always she nailed it in her role.  The dialogues will turn out to be brownie points for the movie.  Prakash Raj has played a negative role in the flick.
Sharwanand did a great job in the movie and delivered a watchable performance. Nitya Menen has emerged out in the movie with her outstanding performance.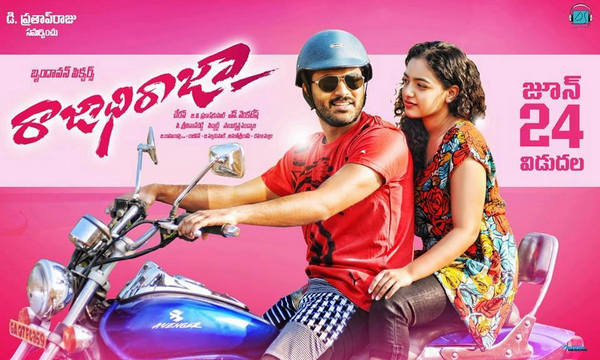 Rajadhi Raja Movie Public Talk and Technical Aspects
Both Sharwananad and Nithya Menen gave their best performances in the flick.  The director has come up with a new story line that revolves around a man who wants to succeed very quickly in life.  The movie has a slow pace, which may not relate to the audience who don't like that genre.  It is a bit boring movie to start with.  Music of the movie is not that listenable.  The cinematography is breathtakingly good.  The music of the movie is scored by GV Prakesh and Siddharth Vipin.
Plus points
The performances of the main leads is a brownie point for the movie
Minus points
Slow pace story
Music
Final Verdict and Rating 2.5/5
The film even though is a good success in Tamil; it has not gained much love and appreciation in Telugu.  It failed to impress all classes of audience.  There are few negative points in the movie that drags the movie down like music and the slow pace plot.  The movie has managed to gain 2.5 stars of 5.  The first day collections of the movie will be soon updated in our page.  Look forward!!!